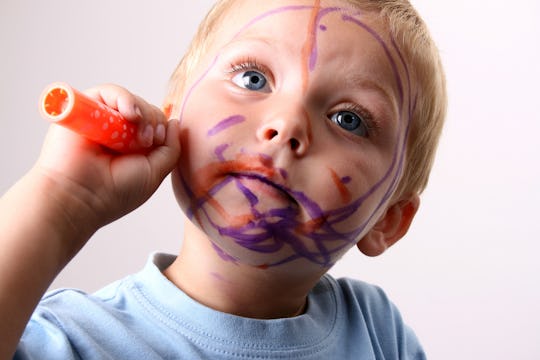 Vanessa van Rensburg/Shutterstock
7 Things You Shouldn't Do If Your Child Is Misbehaving & Acting Like An A-Hole
When kids misbehave, it's easy to get worked up and react in a way that may only exacerbate the problem or cause issues in the long run. It happens to the best of us. But no matter how frustrated you may be, there are some things you should never do to get your child to behave, even if they are acting like the biggest little a-hole on the planet.
With two toddlers, behavior is something that I'm constantly struggling to address. Whether it's a bad or good day with the kids, I always wonder if I'm using the right tactics when it comes to discipline and getting them to listen. One of the many things that runs through my mind is how I can do better in guiding my children's behavior. More importantly, what are the things I should avoid as my children's behavioral example?
When I know what tactics I need to avoid, it helps me deal with my children's behavior much better, especially when I've hit a brick wall for the day. It also makes me feel confident that I'm utilizing positive parenting tactics when I can weed out the negative. So when it comes to enforcing proper behavior with your kids, here a few actions you'll want to nix.