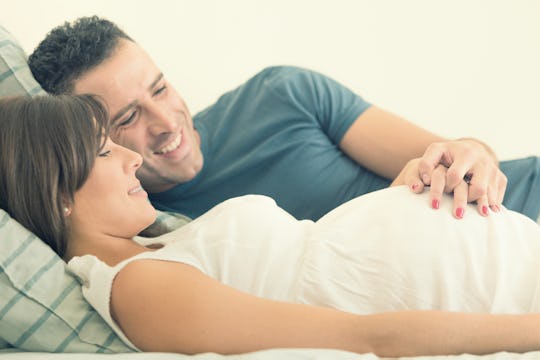 ZoneCreative/Fotolia
7 Things Your Doctor Wants You To Know About Sex During High-Risk Pregnancy
Finding out that your pregnancy is considered high-risk can prompt a lot of questions. Chances are, your doctor will meet with you and discuss how this diagnosis will effect your pregnancy. That's why it's important to cover all topics in this confab and find out all the things your doctor wants you to know about sex during high-risk pregnancy, because getting busy when you should be resting can have consequences. Having your doctor shut down your sex life may not sound fun, but it's ultimately to protect you and your baby throughout the course of your pregnancy.
To find out what doctors really want you to know, I talked with Dr. Noel Strong of Maternal Fetal Medicine at Mount Sanai. Right away, Dr. Strong made it clear that typically, sex is considered safe during pregnancy. "Approximately 20 to 25 percent of all pregnancies will be deemed high risk for some reason, and for the majority of those pregnancies sex will still be considered safe," Strong said.
Depending on the circumstances of your high-risk status, it's possible you could be eligible for a little bit of action. However, for many expectant moms, sex is a straight up no-no until after delivery.
Here's what you need to know about how a high-risk pregnancy could affect your sex life over the next nine months.