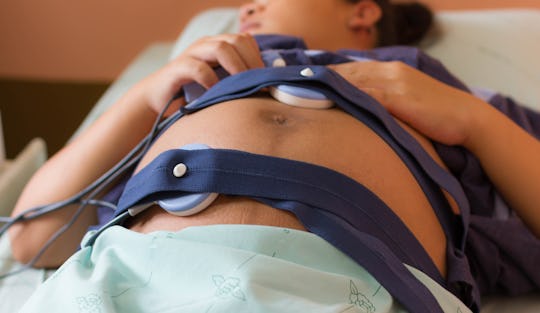 busayamol/Shutterstock
Everything Your OB-GYN Wants You To Know About Labor & Delivery
As you get closer to your due date, you may start to think more about what giving birth will actually be like. After all, you've spent the last nine months waiting for this moment to come. And although you've probably heard some stories (scary, or otherwise) from friends, there are some things your OB-GYN desperately wants you to know about labor and delivery that you should take to hear. Yes, your friends' experieince are valid, but only an OB-GYN knows what should really matter when you're bringing a new life into the world.
Though your well-intentioned grandmother swears by some the old wives' tales about labor and delivery, she's probably not a scientifically sound source. You might be better off taking the advice of medical professionals whose entire job revolves around ensuring you and your baby make it through childbirth safely.
Your OB-GYN's experience can actually be reassuring if you take a minute to breathe. I know I was hesitant to trust my OB-GYN at first, but by the end of my pregnancy, I valued his input. So whether or not this is your first time at the rodeo (or delivery room), check out these things your OB-GYN desperately wants you to know about delivery and labor.