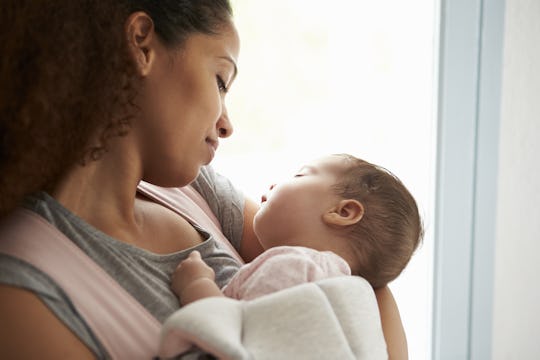 Monkey Business/Fotolia
7 Things You're Doing Right When Caring For Your Sick Baby
When your baby is sick, you feel absolutely powerless. Since they can't tell you exactly what's wrong, you're forced to use your instincts (and maybe some advice from your own mom) to get them healthy again. It can be slightly terrifying, especially for first-time parents, and make you question every move you make. This is when you have to take a deep breath and remind yourself of all the things you're doing absolutely right when your baby is sick. Because, yes, there are plenty of things you're doing right.
It's not easy to safeguard your baby from getting sick. From the moment they're born, you might find yourself fending off the germ-ridden hands of well-meaning friends and family members (and sometimes even strangers). Then, as your baby get a little older, they'll want to touch every germ-covered object they see. If they deem the item worthy, then they'll put it in their mouth. So needless to say, illness is inevitably going to happen. But don't panic— you're a lot more prepared to deal with it than you probably realize.
Here are seven simple things you're most likely already doing to get your baby well again that actually have a huge impact.