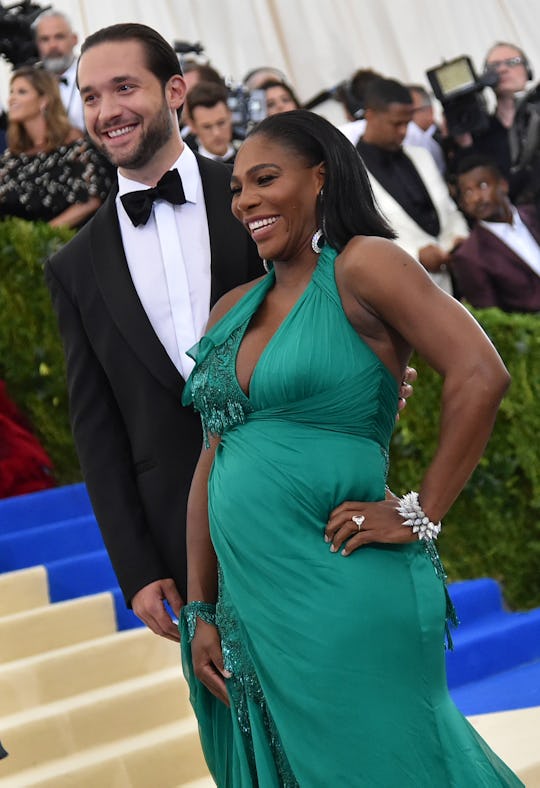 Mike Coppola/Getty Images Entertainment/Getty Images
7 Times Alexis Ohanian Was the Definition of #HusbandGoals
The love story between Alexis Ohanian and Serena Williams is simply iconic. Fans all across social media celebrated each stage of their relationship, ecstatic to see undisputed tennis queen Williams getting the love she deserves. To celebrate that, here are 7 times Alexis Ohanian was absolute #HusbandGoals.
Back in June 2017, Vanity Fair's cover got an inside look at the couple's story. According to the outlet the pair originally met in May 2015 at the Hotel Cavalieri Hilton in Rome when Ohanian sat down at the table next to Williams' outside by the pool. It wasn't love at first sight. Williams and her crew originally tried to get Ohanian to leave his table.
"This big guy comes and he just plops down at the table next to us, and I'm like, 'Huh! All these tables and he's sitting here?,' " Serena remembered, according to Vanity Fair.
The group tried lying about rats at the table, but a man from Brooklyn isn't fazed by rats. Instead of scaring Ohanian away, the exchange eventually ended with Ohanian sitting at Williams' table. Thank God for that!
On December 10, 2016, Ohanian became engaged to Williams and the couple married on November 16, 2017 in New Orleans. Their daughter, Alexis Olympia Ohanian Jr., was born on September 1, 2017. And in that time, Ohanian has definitely collected his fair share of supportive husband moments.