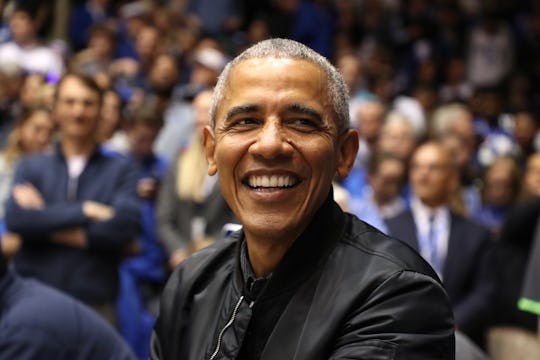 Streeter Lecka/Getty Images Sport/Getty Images
7 Incredible Times Barack Obama Completely Melted Our Hearts
There are a lot of responsibilities that go into being the President of the United States. Leadership and intelligence are key, as is the ability to be diplomatic and discerning. But nobody ever said the POTUS also had to be funny or entertaining. That's where one commander-in-chief went overboard during his time in office and here are seven incredible times President Barack Obama melted our hearts into a puddle.
Obama was one of the most genuine, relatable leaders in recent history, and his time in office gave his supporters a lot to be thankful for. But even for those who may not have gotten behind him politically, it was hard to deny that it was interesting to watch him interact with people. From children, to supporters, to his family, Obama always seemed relaxed and approachable. In fact, Forbes ranked him as the most approachable of the 15 candidates running in the 2008 presidential election at the time, while also noting that 26 percent of voting age people polled found Obama engaging (just 3 percent found him cold).
Now that's not the reason why a person gets elected into office. But if we have to watch somebody for four to eight years, it's much more enjoyable to have a charismatic person at the helm — and here are several times when Obama gave us all the feels.