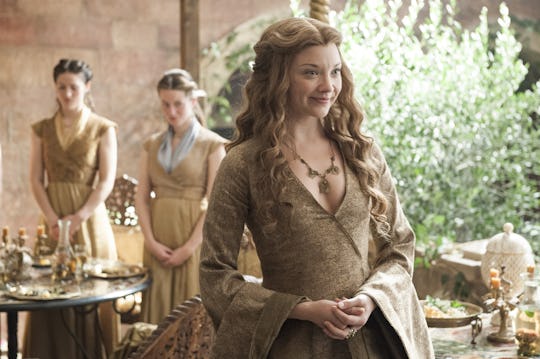 Courtesy HBO
7 Times 'Game Of Thrones' Was Feminist AF, Even Though Westeros Is Still Stuck In The Dark Ages
If you're anything like me, then you're excited as all hell for the return of Game of Thrones, on April 24 . Many would argue that the show is not exactly a shining example of feminism, especially with it's treatment of female characters. It can be hard to rally against the naysayers and defend one of the most beloved shows on television, especially coming from a feminist point of view. Yet, I still find arguing that Game of Thrones is totally feminist, and it's Westeros that suffers from misogyny and not the show itself.
Yes, it can make you squirmy and yes, it can leave you asking for a more female-friendly world. But when you stop looking at the whole, and focus instead on the individual characters and even from different geography within Westeros, you get a much different picture.
Both the books and the show feature strong, complex, vulnerable, flawed, and intelligent female characters, each coming from varying points of view. Each one trying to survive and excel in a world where the odds are stacked against them. If that's not feminist then I don't know what is.
Still don't believe me? Here are seven times Game of Thrones was feminist AF and you didn't even realize it.