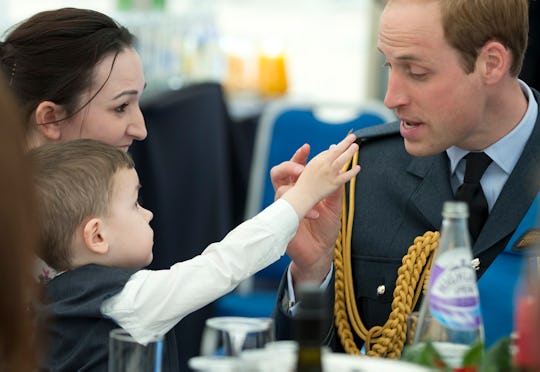 WPA Pool/Getty Images Entertainment/Getty Images
7 Times When Your Child Will Force You To Be Social, Probably Against Your Will
There's nothing quite like being forced to socialize against your will, especially if (like me) you suffer from social anxiety. Unfortunately, that's exactly what happens when you have kids. There will be a seemingly endless amount of times when your child will force you to be social, probably when you absolutely do not want to, and because you want to do right by them and their non-anxiety having asses, you'll do your best to be around other human beings. Ugh, sometimes kids are the worst.
I guess it comes with the motherhood territory. After all, kids solicit a lot of attention, what their cute faces and funny walks and adorable little voices. While I appreciate the run-of-the-mill comment and the grandparents and other mothers and older kids stopping to talk to me about my kid's demeanor or how adorable my kid looks in that super-cute outfit I just purchased, I usually just want to be back at home and away from the world, the conversations are, well, a pain. Sometimes, you just don't want to be social but, when you have a kid, that want doesn't necessarily get met.
Like it or not, having a baby comes with all kinds of unwelcome social interactions. You will be forced to socialize against your will on a daily basis, so you might as well go ahead and brush up on your small talk skills beforehand, and begin to covet the moments when you were able to slip in and out of society without anyone so much as noticing. Man, those were the days...