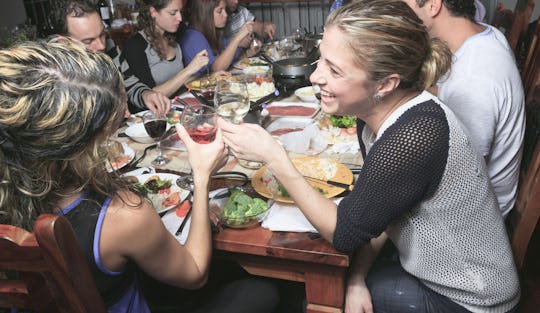 7 Tips For Introducing Your New Partner To Your Friends Without Inducing Panic Or Stress
Navigating the uncharted waters of a new relationship can be daunting enough on its own. Add in the stress of figuring out how to introduce your new partner to your friends, and it can be an all out catastrophe. It's only natural that you should want to incorporate the important relationships in your life into the same sphere, it's just the figuring out how that can sometime gets a little tricky. There are so many variables that can backfire when introducing one part of your life to another. Especially when it means meshing two worlds that have up until this point remained separately.
Introducing your special someone to the people whose opinions mean most to you is serious business. There's the fear of your friends not liking your new partner. Or worse, your new partner not liking your friends. First impressions can make or break the success of integrating your new partner into your circle of friends, and the want (or need) for things to go perfectly can often times take control of the situation, putting unnecessary pressure on everyone involved.
Whether you're an immediate introduction type, or someone who has a formula for how long to wait before you start making introductions, there are plenty of ways to make the introduction a smooth one.