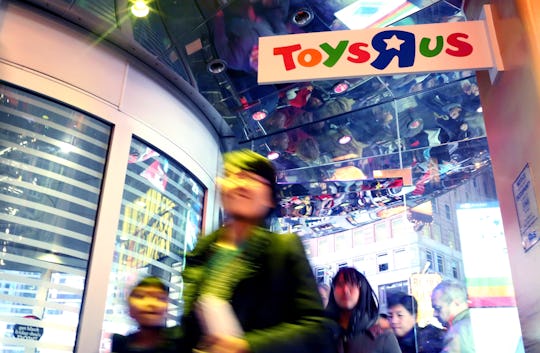 Yana Paskova/Getty Images News/Getty Images
The Money-Saving Toys R Us Hacks To Know
When you think about Toys R Us, you may immediately recall fond memories of the magical place that made all of your Christmas and birthday dreams come true. But now that you're a mom, you may have realized that the store is so much more. More than just a place for toys, Toys R Us can be a great place to shop for everything from items on your baby registry to your kids' holiday gift lists. But before you start shopping, you should know that there are some great tools designed to improve your shopping experience. There are some Toys R Us hacks every mom needs to know.
You're a busy mom, and you can use all of the help you can get to make shopping for your kids as convenient and affordable as possible. Using the Toys R Us mobile app, shopping the clearance section, and even applying for a credit card are just a few of the super simple ways you can save tons of cash on all of the things you need for your kids.
So whether you're buying a gift or some much needed baby gear, try some of these tried and true tools that will make you fall in love with Toys R Us all over again.