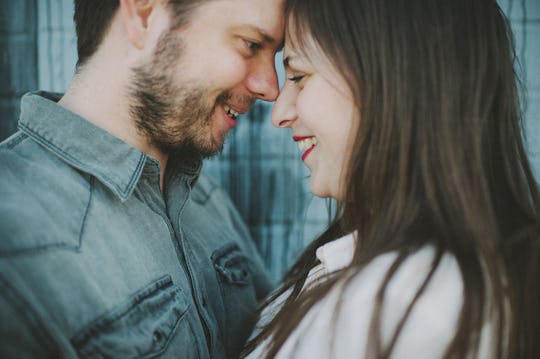 Kristin Rogers Photography/Stocksy
7 Trigger Words That Make People Fall In Love With You
Even when you're well into adulthood, trying to get someone's attention in a romantic way can be so humbling and awkward. Chances are, you want at least a little reassurance along the way. So consider using the trigger words that make people fall in love with you when the time is right. Sure, there's no way to force or trick someone into falling for you, but these particular words and ideas just might help anyway.
After all, words are only doing the most important thing in a relationship, and that is communicating. Really, "communication is key to any relationship in order to ensure both partners are moving in the same direction in terms of commitment," said life coach Pricilla Martinez in Elite Daily. By communicating openly, you can let you partner know what's on your mind, as well as protect yourself from potential pitfalls. Words are your biggest helpers in a relationship.
That said, it can be hard to know what to say around a crush. But if you speak honestly about your thoughts and feelings, even the negative ones, your potential partner will have a much clearer idea of where you stand. Use these words to invite your love interest to come closer into your world.