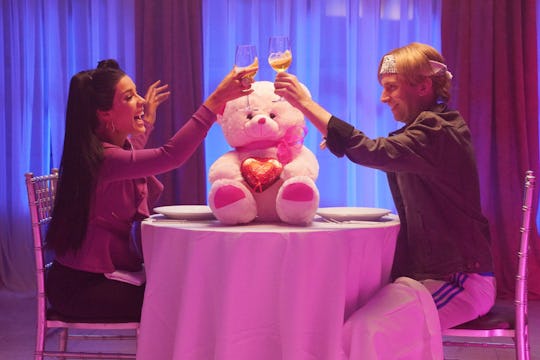 Rosalind O'Connor/NBC
These 'SNL' Skits Will Set The Mood This Valentine's Day
Valentine's Day didn't fall on a weekend this year, but that didn't stop Saturday Night Live from celebrating the holiday in their sketches. Enjoying the time of the Valens on a Thursday can be a little bit of a downer, but revisiting these 7 Valentine's Day SNL skits can give you a laugh and lift your spirits.
The current season of SNL already produced some love-themed sketches, fittingly releasing a Valentine's Day song in the Halsey-hosted Feb. 9 episode. But Don Cheadle's Feb. 16 episode might continue to embrace the hearts and flowers. SNL has never missed an opportunity to mine the humor from the holiday. They've featured romantic advice in many forms (most of which you should definitely not follow), plus hilarious songs and commercial parodies. If you need a place to take a date or a gift to get your loved one, look elsewhere — but if you want a good laugh, look no further.
Some of these skits may give you a dose of nostalgia while others are super recent. But they have one thing in common: they're all about paying homage to Valentine's Day, with as many jokes as they can fit into a few minutes.