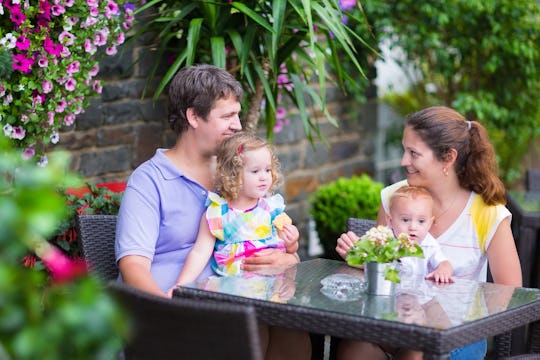 famveldman/Fotlolia
7 Ways Dads Can (And Should) Help With Breastfeeding In Public
It's often assumed that breastfeeding is strictly between a mother and her child. And though it is in a literal sense, dads have a huge role to play too. Even though mom is the one to physically produce milk and feed the baby, fathers have the chance to offer support and, you guessed it, make it as easy and stress free on mama and baby as possible. Even though it probably seems like they've got things under control at home, breastfeeding in public is another animal entirely, so naturally, there are lots of ways dads can help with breastfeeding in public.
Although most of these "tips" aren't very hands-on, coming from a mother who has nursed in public many a time — both with and without my husband — I know the value of each and every one of these points. Some may come naturally, while others might require more effort, but either way, your wife (and your baby, trust me) will appreciate and extra set of hands to help and an extra voice to speak up on their behalf.
No matter how included or separate you've felt during your child's time breastfeeding, you'd be surprised at how much your help can mean to her.