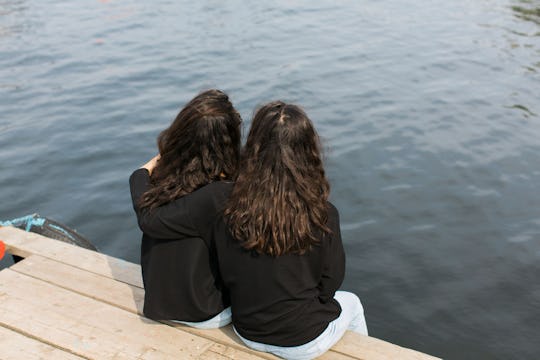 Alexey Kuzma/Stocksy
7 Ways Grieving When You're Young Changes You, According To Experts
Coping with the loss of a loved one is difficult at any age. But for children who experience grief at a young age, the effects of this loss may continue into adulthood. There are quite a few ways grieving when you're young changes you in general.
For the most part, being changed by grief is almost inevitable. "Every moment in our lives 'changes your brain' because unlike bone and muscle its not meant to stay constant," says Dr. Rahul Jandial MD, PhD, and author of Neurofitness. "Grief is one of the most impactful experiences in any person's (brain's) life and particularly so when we are young and our brains are the most plastic and thereby impressionable." The individual's exact age and circumstances at the time of loss make a difference as well, but grief will likely hurt anyone who is old enough to grasp the concept.
Learning to grief in an effective way (as strange as that sounds) may help people come to terms with the loss. "The goal, through support groups is to let the loss go deep, but in a positive way," says Dr. Jandial. Children who get this kind of support from a young age may benefit most, but there is always time to address your old pains and losses later in life. Even if early grief has left you with some emotional scars, there are many resources to help cope with this loss. It's never too late to get help.