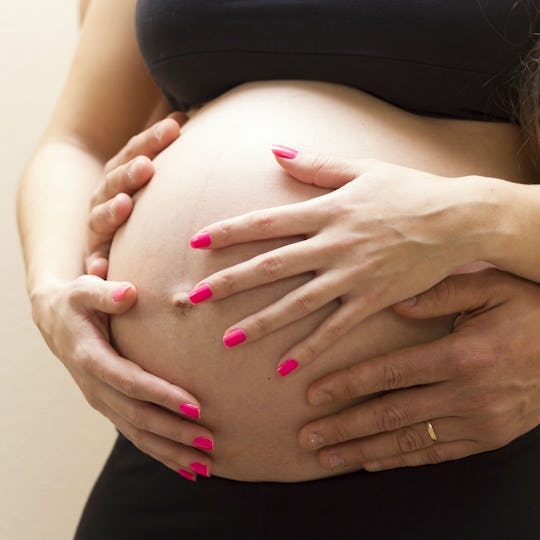 7 Ways to Feel Sexy While Pregnant (Yes, Even In Your Third Trimester)
"Pregnant" and "sexy" are not always words that go hand-in-hand. When I think about being pregnant, I'm more likely to think of words like "bloated," "giant," and "uncomfortable." But pregnancy can be a time to feel sexy in your pregnant body that's growing and sustaining human life. (I mean, what's sexier than having superpowers?) For some people, those feelings of sexiness are easy to come by. For others, it takes some work to get there. But even during the most difficult pregnancies, there are small ways to help you feel sexy while pregnant.
Sexiness is a state of mind that has nothing to do with how you look, and everything to do with how you feel. And if you're feeling sick and tired, chances are that you're not feeling sexy. For me, I didn't aim to feel sexy. I just aimed to feel better in my new, unfamiliar body. A byproduct of feeling better in my body was feeling sexy in my body. And the first step to getting there was to find things that felt good.
"Sexy" means different things to different people. For some, it's about appealing to a partner(s). For others, it's something that comes from within. Regardless of how you define sexy, here are seven ways to get your closer to the feeling while sporting an amazing baby bump.