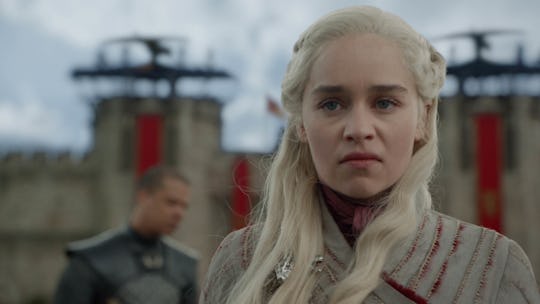 Helen Sloan/HBO
7 Ways To Get Your Kids In Bed In Time For The 'Game Of Thrones' Finale
The upcoming final episode of Game of Thrones is sure to have fans glued to their edge of their seats. For viewers with kids, though, guaranteeing over an hour of uninterrupted TV time to watch the show can sometimes seem impossible. Getting your kids in bed in time for the Game of Thrones finale will take some planning, but following these steps should make it a whole lot easier.
My husband and I have been devoted Thrones watchers for its eight season run, but we've had two toddlers since it first debuted. We've watched many an episode on a delay because we couldn't get our kids to bed by the time it started, or in broken up chunks as one of us hit pause to attend to a crying child. Since the final season began airing, however, we've been militant about making sure there are no interruptions. We plan our Sunday around making sure both kiddos are in bed well in advance of the show, and so far, we've succeeded every week (though I probably just jinxed myself).
These are the tricks and tips we've used with our 1-and 3-year olds to make sure they'll be in bed before the Thrones finale airs on May 19, because you've got enough you're worrying about.