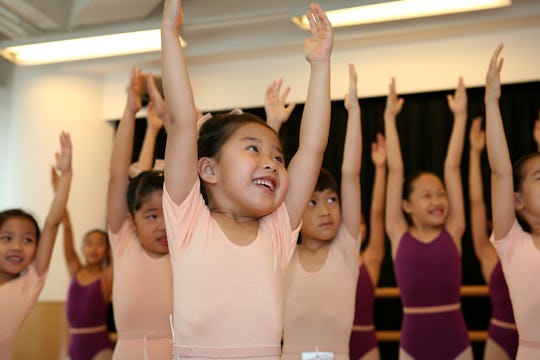 7 Ways To Raise A Child That Doesn't Fat Shame, Because Body-Positivity Starts At Home
As parents, part of our job is to instill positive values in our children. Teaching them to be nice, good humans is not easy and mistakes are inevitable. And while it might seem obvious to teach things like, "Don't hit people" or "Be nice to everyone," teaching kids not to fat-shame may not be as simple. Because while telling a child, "If you can't say anything nice about someone, don't say anything at all" might be good in theory, it's hard to reinforce that message when you're inadvertently fat-shaming yourself and others — not to mention the very intentional and oppressive fat-shaming that happens on a societal level.
But, like everything, instilling good values about bodies begins at home. The way you talk about fatness and fat people in your home matters. The images you show of people in your home matter. Children are sponges; they listen and absorb everything you say and do, even when you're not looking. And so part of teaching your kids not to fat-shame involves ensuring that you don't fat shame, either. It also means responding when you hear other people fat-shaming. There are very simple, intentional choices you can make to help teach your child how to be body positive.