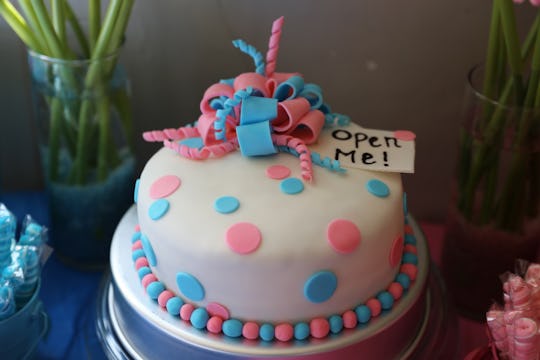 7 Ways To Raise Your Kid In A Gender-Neutral Environment, Because Everyone Has A Right To Self-Determination
When you're having a baby, the gender norms entrenched in our society hit you like so many Mac trucks . You're bombarded with items in pink or blue, pressured to have "gender reveal" parties, and asked repeatedly whether you're having a boy or a girl. But this is a reductive way to look at gender, and, in this day and age, people tend to have at least a passing understanding that gender is more complicated than the genitals a person is born with. As the world starts to understand gender beyond a prescribed binary, parents are leaning towards gender-neutral child rearing. And being less rigid about gender roles and expectations is one of the ways that parents are starting to change.
Chances are that your child will be cisgender, meaning their gender identity will align with the gender they were assigned at birth based on their genitals. But chances are that your child will not be cisgender and may fall somewhere under the trans umbrella. For people who don't fit neatly into a gender box, being forced into one by their parents or caregivers can be a traumatic experience that takes years to undo. And even for cisgender kids, having expectations placed on them due to their gender can be equally harmful.
Much of that can be avoided by bringing gender-neutral ideals into your parenting, which is actually way simpler than it may sound. It doesn't mean avoiding gender. It simply means allowing your child the right to determine their own gender.