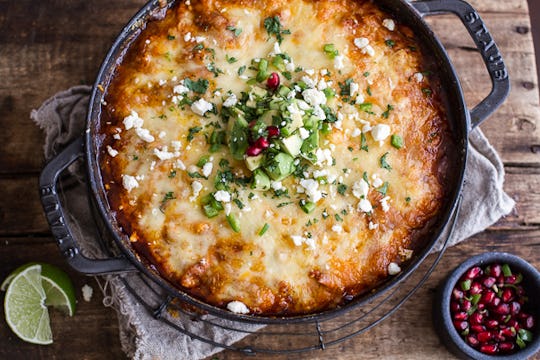 7 Ways To Turn Your Favorite Food Into Pie, Because Everything Should Be Eaten With A Flaky Crust
Until countless bloggers started turning their favorite food into pie, I never realized how versatile it was as a vehicle for things I enjoy eating. But as I came upon variation after variation of different foods done up in the timeless form, it suddenly became clear to me that there's almost no dish out there that can't be turned into a pie. (Seriously. Type in your favorite food + pie into Google, and you'll be amazed at the results.) Once you realize that almost anything you like snacking on can be made into delicious pie form, lots of beautiful possibilities begin opening up.
If you're looking for a brilliant idea for how to turn your favorite food into pie, there are quite a few creative cooks out there already making some surprising combinations that are amazing and, when you think about it, unbelievable they didn't exist before. There's a lot of experimentation with savory and sweet concoctions, each done by simply picking a single favorite food and adapting it to work as a filling with pie crust. See here just seven ways you can turn some of the most beloved foods into a pie—after this, we have a pretty good feeling you'll be taking out that pie tin.