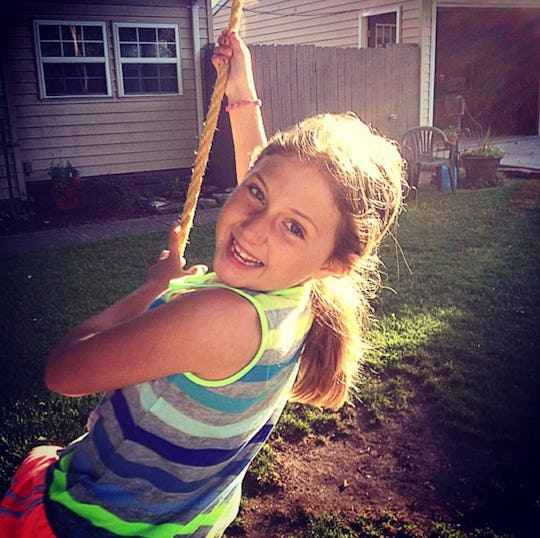 Courtesy of Candace Ganger
7 Ways You're Accidentally Shaming Your Extroverted Kid
My 10-year-old daughter is a human version of an Espresso shot. I love her to pieces but occasionally she's a little too much for my introverted, quiet self. When I think of the many differences between us, I can't help but acknowledge all the ways I don't realize I'm shaming my extroverted kid. I'd never intentionally hurt my daughter's feelings for being who she is, and it's never my intent to shame her. However, parenting has a steep learning curve with surprises I'm never quite prepared for no matter, how much I think I am. So even when I'm careful with my words and actions, there are still times I'm stripping her of her very foundation.
From toddlerhood, my girl has been the kid who waves at strangers at other restaurant tables, laughs wildly during conversations (where she's typically the center of attention), and even though she's adjusted to sharing her life with a younger brother for five years now, demands everyone stop to watch her at the busiest moments. I've realized this isn't a good or a bad thing, this is just who my daughter is. We don't need to be identical in order to co-exist happily. Still, for a long time I fought our extreme differences, wondering if, or when, she might quiet down just a little bit (she hasn't, and honestly I'm thankful for that).
Now that she's getting older, I see her personality more clearly. I don't want to steal her joy, but after a lot of self-reflection, I realized that's what I was doing. If you have an extrovert for a kid, you'll probably understand how some of the below might contribute to unintentional shame. We can do better than this. Hell, I can do better than this, and my daughter deserves that much (and more) from me.