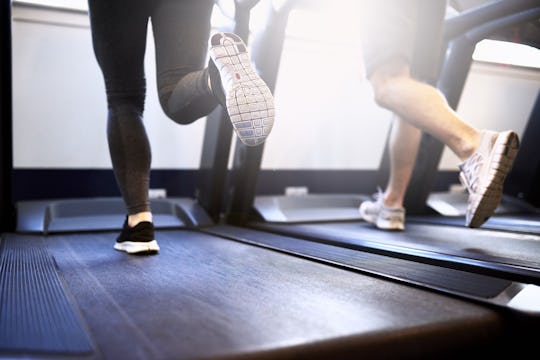 7 Workout Mistakes That Keep You From Being Ronda Rousey Fit
Whether you are a newbie gym goer or a veteran of the weight rack, everyone makes workout mistakes now and then. Even I've suffered from fitness ignorance. When I first started running, I didn't pay attention to a nagging pain in my foot. Cut to a few weeks later, and I'm walking around in boot to cure my tendonitis. That put me out of the running game for eight weeks, during which I was able to reflect upon the error of my ways — not a fun time.
Not only can a workout mistake leave you injured and inactive, it could also keep you from reaching your peak fitness level. When working out correctly, your are able to push yourself and, overtime, become stronger, faster, and better than when you began.
The question then becomes what mistakes are you making and how can you correct them. To answer these important fitness questions, I spoke to Bryan Goldberg, a New York-based personal trainer and co-founder of SuperKid Fitness, a program that helps kids train using hero-based exercises. (Why wasn't this around when I was a kid?!) He provided me with an excellent roadmap to correcting common fitness mistakes and making the most out of our workout.