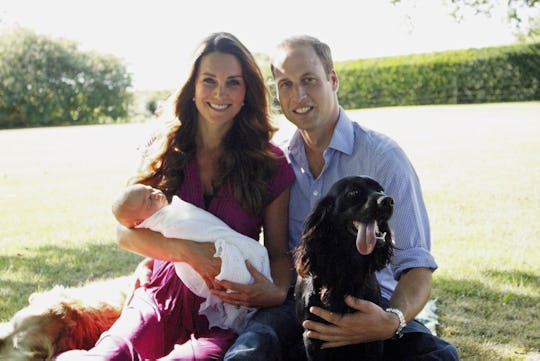 Handout/Getty Images Entertainment/Getty Images
8 Celebrity Dogs Who Are Definitely Living Their Best Life
Ever since Paris Hilton's chihuahua, Tinkerbell, entered the scene in the early aughts, celebrity dogs have received almost as much attention from the paparazzi as their owners. These pups regularly make headlines and it's easy to see why: they're perfectly coiffed and usually donning some substantial bling. Thanks to their A-list owners' lavish lifestyles, these 8 celebrity dogs are living the dream. In fact, I wouldn't mind trading places with these famous furballs if given the chance.
While Hilton's Tinkerbell passed away in 2015, according to the heiress-turned-reality star's instagram posts, other dogs were quick to fill the "Top Dog" spot on the pages of US Weekly. First among them was Ryan Gosling's mixed-breed terrier, George, who was possibly the only creature that could outshine Ryan Gosling in the cuteness department. Sadly, Ryan Gosling's beloved pooch passed away in 2017, according to a heartfelt interview on Ellen. RIP Tinkerbell and George.
So, what celebrity dogs are running the show these days? There are more than a few contenders, from Selena Gomez's too-cute-for-words Cavalier King Charles Spaniel to Liam Hemsworth's rescue labradoodle, Dora. Let's take a look at all of these privileged, precious pooches.