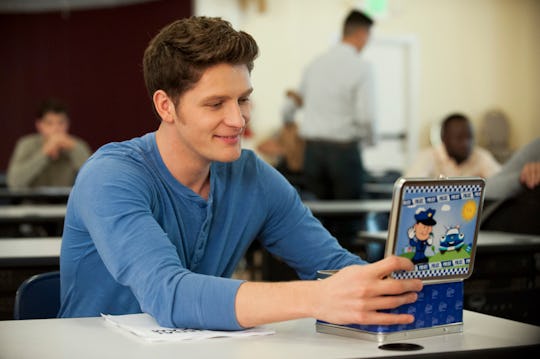 Colleen Hayes/The CW
These Clues About Michael's Fate On 'Jane The Virgin' Will Make You Do A Double Take
The Jane the Virgin Season 4 finale left fans shocked when Michael shows up at the end of the episode very much alive. But while this twist was obviously a lot to absorb, there may have actually been some clues that Michael was still alive on Jane the Virgin, that you may not have picked up on at the time. Below are just a few of those clues that'll make you wonder why you didn't see it coming.
Michael's return has left fans with a lot of questions that, unfortunately, won't be answered until Season 5 premieres, but let's just focus on what led to this major reveal in the first place. In the penultimate episode of the season, Rafael received a phone call from Rose in which she claimed she had some life altering news. However, at the start of the finale, Raf told Jane that the news had to do with his birth parents, which turned out to be a lie. At the end of the episode, he told Jane to come to his apartment where Jane assumed he was going to propose. Little did she know he had a totally different surprise planned.
When Raf opened up the door, there stood Michael looking kind of like a lumberjack but still quite recognizable. Of course, the episode then ended there, leaving fans desperately wanting more. However, should we have seen this coming long before the finale? All of these signs point to yes.