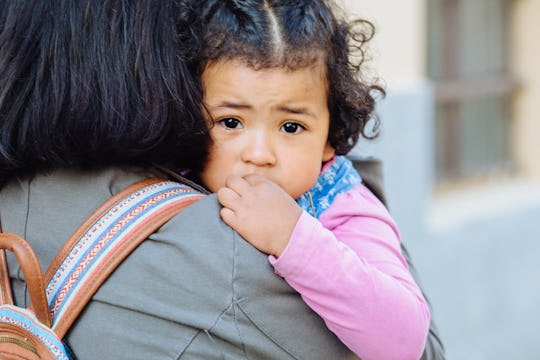 Iryna Inshyna/Shutterstock
8 Early Signs Your Child Is Incredibly Emotionally Intelligent
Any mom can tell you that kids are like sponges, constantly copying what they see and hear as they grow and learn how to interact with the world around them. While we often think about their development in terms of meeting milestones, learning their colors, or counting to 10, researchers have discovered that emotional intelligence might be just as, if not more, important for their future success. So, how do you know how your kid is doing? Fortunately, there are signs your child is emotionally intelligent, and ways any parent can start fostering emotional intelligence. You just have to know what you are looking for,
So what is emotional intelligence, anyway? The Gottman Institute defines emotional intelligence as the ability to identify, understand, express, and manage your emotions. Considering the fact that this can be hard for some adults, you might be surprised to learn that as soon as they are able to communicate, children are capable of developing emotional intelligence, according to Lisa Firestone, Ph.D., clinical psychologist and author of Conquer Your Critical Inner Voice and Psychology Today contributor. Which means that having a crying toddler or a defiant preschooler might actually be a good thing. The same goes for kids who cry when they hear another child get upset — a sign of empathy. The ability to name their emotions and express them clearly is key, per Aha! Parenting. As is learning coping strategies, like breathing or counting to calm down.
If your child doesn't show signs of emotional intelligence, don't fret. The Gottman Institute notes is that if you encourage them to own and express emotions, work through problems, communicate and connect with others, you can foster their emotional intelligence and set them up for a lifetime of success and happiness.