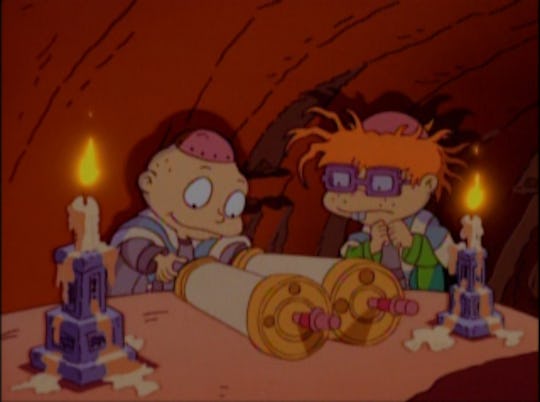 8 Hanukkah TV Episodes To Entertain You During The Festival Of Lights
Christmas specials are everywhere this time of year, but as you're flipping through the channels, you might find yourself hard pressed to find Hanukkah TV episodes to watch with your fellow chosen people. Come December you can easily spot Christmas trees, Santas, and red-nosed reindeers on every channel. But trying to find a dreidel, menorah, or yarmulke as you clean out your DVR or scroll through Netflix is like searching for water in the desert — you'll quickly discover there's a notable lack of Jewish representation on TV.
But fear not my Jewish friends. Though they are few and far between, there are some shows, that give their characters the chance to light the menorah for eight nights and honor their ancestors' escape . Among all of the Christmas episodes airing, there are a few Hanukkah TV specials you can enjoy as well. Yes, you can finally listen to your favorite characters recount the meaning of Hanukkah, and remember why you love this holiday so much. If you want to watch a Hanukkah episode this year (and even make a part of your family tradition), here are eight amazing Hanukkah TV episode you can stream — one for each night of the Festival of Lights.