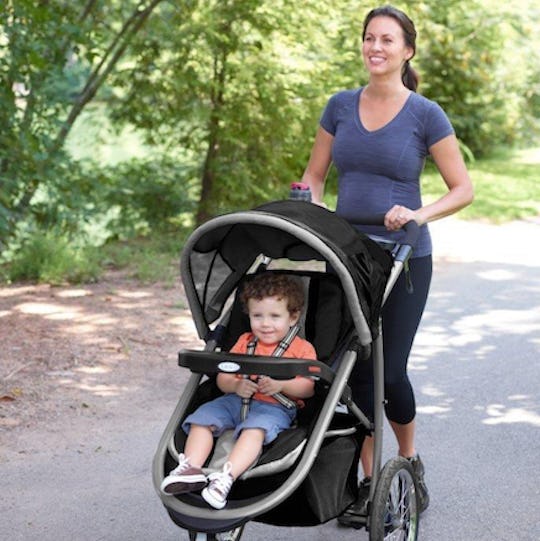 8 Innovative Strollers For Every Family's Needs
Whether you're a brand new parent or getting ready for another on the way, you're likely aware that the stroller section can be incredibly overwhelming. But there are innovative strollers for every family's needs, and no matter how bizarre their qualifying factor ('egg shape,' 'travel system, 'jogger;' what does it all mean?), there's one out there that's a great fit for you and your little ones.
With new models constantly coming out, it's tricky to find the right stroller for your baby that will also complement your family's lifestyle. I did some digging, and then simplified the once-overwhelming list to make stroller shopping a more pleasant experience for all involved. This roundup features something for everyone, from lightweight to roomy, to ones that are built for two.
Although each stroller varies in model, you can be assured that they're all made of high quality materials, have the most advanced safety features, and have comfortable seating to make your kid's ride smooth. Plus, they're all under $700 to accommodate every parent budget.
Check out this list of the very best strollers to serve your family's needs, budget, and lifestyle. Whether you're shopping for your first or a new one, I'm sure you'll find the right set of wheels, so your baby cruises around town safe and sound.