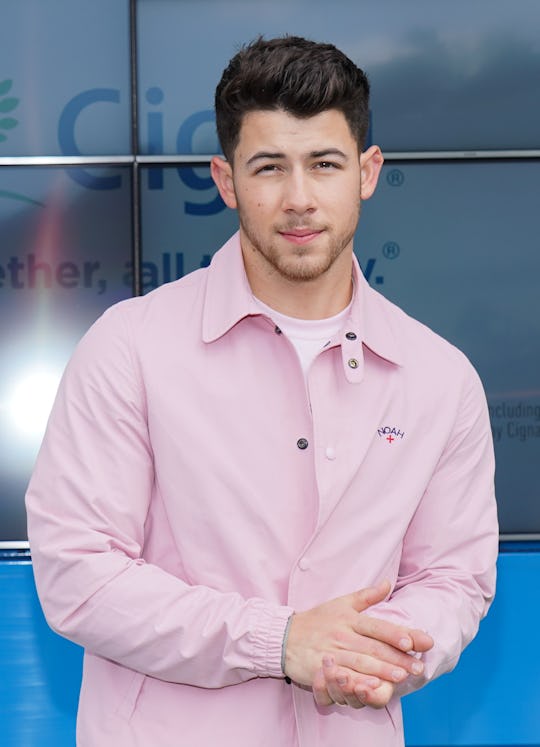 Rachel Luna/Getty Images Entertainment/Getty Images
8 Photos That Prove Nick Jonas Would Be The Best Dad Ever
They've only been married since December, yet baby watch is in full swing when it comes to Nick Jonas and Priyanka Chopra. But as fans know, things move fast with Jonas and Chopra — the two only dated a short while before deciding to tie the knot. In fact, people are already talking about what a great dad Jonas will be once the time comes. If you're wondering what kind of daddy Jonas would be like, look no further than his interactions with his nieces, because these photos that prove Nick Jonas would be the best dad ever.
Out of the four Jonas brothers, only one has children. Brother Kevin Jonas is father to two girls, who Nick spoils on a daily basis, according to his Instagram posts. But the focus seems to be on Nick and his future skills as a father. Maybe it's because of his whirlwind romance with Chopra. Maybe it's because he totally loves kids. Whatever the case, fans can't wait for a tiny Jonas-Chopra baby.
"[Having a family of my own] is the goal," Jonas told Cosmopolitan back in August. "It's definitely something that I hope will happen."
And there you have it. Take a look at these photos that only prove he'll be the best dad ever.