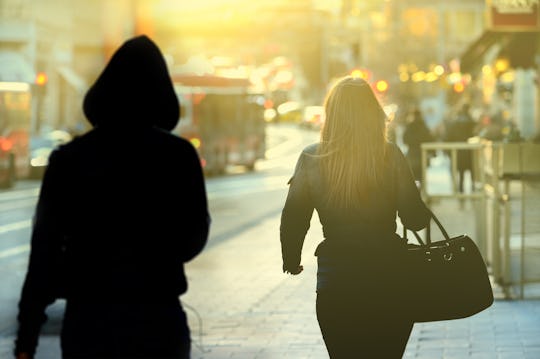 Shutterstock
8 Self-Defense Practices All Women Should Know, According To Experts
Whether you live in a giant city or a rural town, keeping yourself safe from danger is a priority. Of course nobody wants to be in a situation where they have to face an attacker. But in order to be prepared, experts say you should learn more about the self-defense practices all women should know. These tips just might help keep you safe during a dangerous situation. At the very least, you might never look at the contents of your purse in quite the same way again.
Before diving in, please note that this info isn't presented to scare you or make you afraid to ever leave home. Statistically, this is time of relative safety. In the United States, the "violent crime rate fell 49 percent between 1993 and 2017" according to the Pew Research Center. That said, crime rates can vary strongly by location, and it's never a bad idea to be prepared to protect yourself. In fact, learning self defense techniques can empower you to feel safer during your day-to-day life.
Although nothing can take the place of an in-person self defense or martial arts training class, some of these basic tips can help you feel more prepared to face any situation. The self-defense practices everyone should know can help decrease your anxiety about the unknowns of the world, so you can focus on going about your own life.