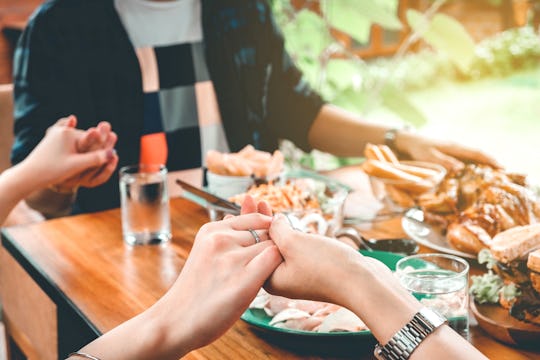 joyfotoliakid/Fotolia
8 Thanksgiving Poems To Help Get You In The Grateful Mood
I'll admit that I've only read the occasional poem since graduating high school, when we'd have to flip open our books and search for every little meaning behind every little stanza. More often than not, the poems that have stuck with me over the years were the ones that evoked the emotions of a season or place. And since the most grateful day of the year is my favorite holiday, Thanksgiving poems are an especially nice treat. In other words, if you're looking to get into the thankful mood, just in time for the season of giving, allow the beauty of the written word to help you out.
Since I think it' safe to assume that the majority of us haven't had the time to delve into a proper poem (and I'm not talking a meme or greeting card), I think a list of tips to refresh our collective memories on how to read a poem is in order. The Library of Congress seemed like a reasonable authority on the topic, suggesting you read the poem slowly and whip out your dictionary (or app) to look up any words you aren't familiar with.
I also find it's effective to channel your inner Morgan Freeman, or another celebrity with an impressive voice, to really get the most out of a poem. But no matter whose voice you think of when you read these Thanksgiving poems, try to picture the season and warmth and the emotions they evoke, so you can really get yourself in the holiday spirit.