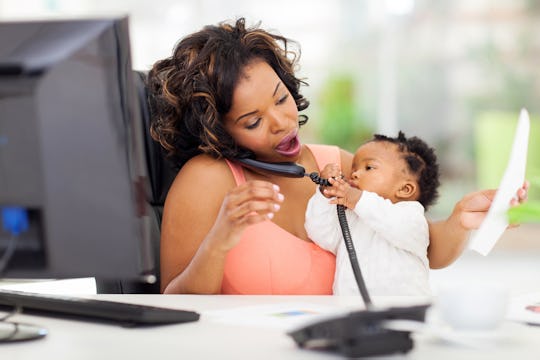 Fotolia
8 Things Every New Mom Needs To Know About "Mom Brain" Because, Yes, It's Real
I've always considered myself to be a fairly intelligent person. Certainly not a know-it-all or a person of omnipotence, but someone who could most likely survive in the wilderness for a few days without dying, or at least get by in a world without the internet. So, when my thoughts started to elude me during my first pregnancy, I began to feel like I was quite literally losing my mind. Others told me that my absentmindedness was a result of my apparent "mom brain," so I quickly Googled my "condition" and learned everything there is to know about mom brain.
I was very aware of the common signs of pregnancy, but I had never even heard of this alleged "mom brain" before, and I wasn't very far into my first pregnancy before it started to affect me in many odd and unexpected ways. I was constantly forgetting things, not just insignificant things but things that were actually kind of a big deal if they're forgotten (i.e. leaving a pot of boiling water on the stove until it boiled over and nearly caught my kitchen on fire). I would walk into a room and forget why. I would give out my personal number to my patients at work, when I was supposed to be giving out our office number. Some days I would walk into my job with mismatched shoes.
I knew how pregnancy could affect my body, but I never knew that it would affect my mind, too. I remember telling my partner during my third trimester that I couldn't wait to "be smart again," because I felt like my pregnancy, along with sucking away my energy, had robbed me of every ounce of intellect I ever had. So as a fair warning to my fellow oblivious moms out there, I just want to make you aware of what you need to know about the elusive "mom brain." Mostly, before I forget.