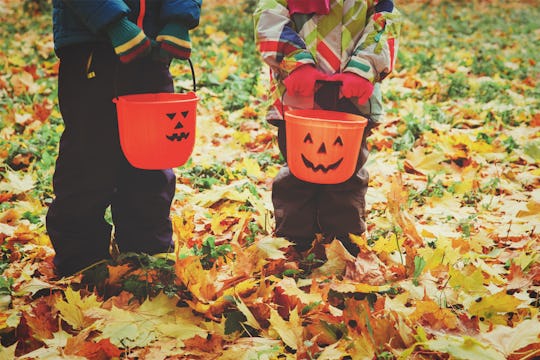 nadezhda1906/Fotolia
8 Things My Parents Let Me Do On Halloween That I'd *Never* Let My Own Kid Do
Ah, Halloween. A day when parents let their kids become whomever they want in order to score an unnecessary amount of candy. It's mostly innocent fun, except for the creepy masks and irritating pranks that tend to occur on the scariest night of the year. And while I would argue not much has changed about All Hallow's Eve since I was a kid, there are some things my parents let me do on Halloween that I'd never let my own kids do. Never ever.
When I was a kid, my parents were way more nonchalant about, well, everything. I didn't have a car seat, didn't wear a seatbelt, and on holidays like Halloween we were basically left to our own devices. Scary movies and candy were a legit free-for-all. My younger brother and I were allowed to roam the neighborhoods to fill our candy bags. It was a different, less responsible time.
As parents we know better now (or, at least, we're more fearful). With things like child abduction or safety concerns at the forefront of at least my family's Halloween conversations, I'd like to think I'm much more careful with my kids than my parents were with me. I get that, at times, my concern translates to being overprotective, but honestly? I'd rather be safe than sorry. With that, here are some thing my parents didn't seem all that concerned about when it came to Halloween. And for the record, I won't allow any of it.