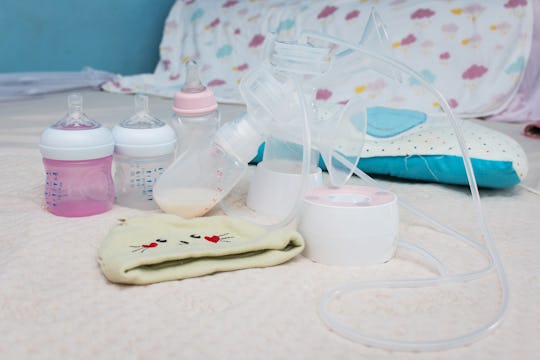 napatcha/Fotolia
8 Things Your Lactation Consultant Desperately Wants You To Know About Pumping
At one time or another, a breastfeeding mother may find that she needs to use a breast pump. If mom and baby are separated for any reason, whether baby has to stay in the NICU or mom has to go to work, a nursing mom will have to pump if she wants to continue feeding her baby breast milk. Some women pump to build up their supply or alleviate engorgement. In all of these scenarios lactation consultants can help. There's a lot of advice out there, but there are important things your lactation consultant wants you to know about pumping.
When I had my first baby, I was fortunate to have lactation consultants in my community that were very supportive of mothers that used a breast pump occasionally and exclusively. Early on I concluded that exclusive breastfeeding was not conducive to our lifestyle and decided that pumping was going to be integral if not imperative to our lives if I wanted to continue to feed my baby breast milk.
Just as breastfeeding mothers can experiences challenges or bumps in the road, so can mothers who pump. Romper asked certified lactation consultants what they feel is most important for pumping mamas to know. Here are eight important things to keep in mind when pumping from the experts.