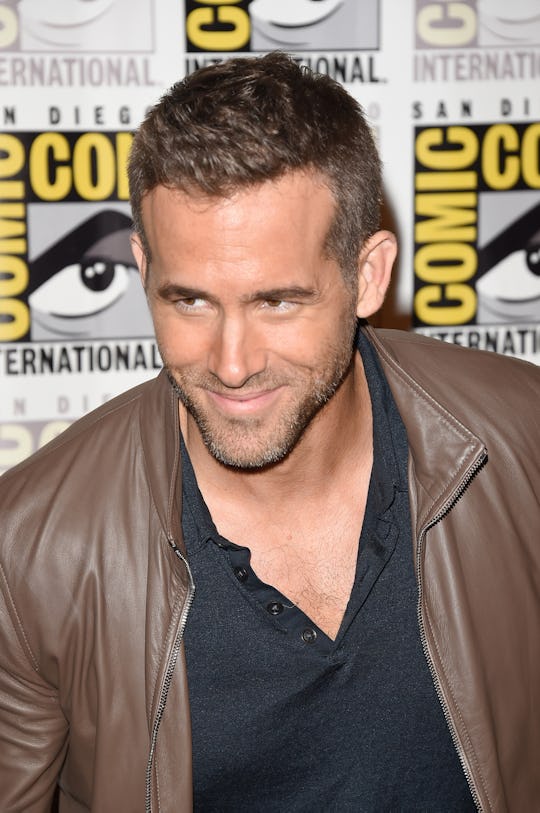 Jason Merritt/Getty Images Entertainment/Getty Images
8 Times Ryan Reynolds Was The Most Hilarious Dad Ever
Ryan Reynolds has been charming people for years now, and there's many reasons to love the Canadian actor. He's hilarious, he reps environmental conservation, and not only is he a terrific actor, but he looks pretty good on the big screen, too. Just over a year ago, though, he and wife Blake Lively gave fans another reason to love him: Reynolds is an awesome father to his daughter James, and he's open, relatable, and as funny as always when discussing parenting. I've rounded up a few times Reynolds was the most hilarious dad ever in case you missed them the first time around.
Before we begin, though, the daughter in question is James Reynolds, who was born Dec. 16, 2014, the first child of what Reynolds and Lively hope will be a large family. "If I could have nine daughters, I would be thrilled," he told Entertainment Weekly earlier this year. "My brothers and I, there's four of us, we would destroy the house. That's part of the reason I don't want boys, I don't want a wiffle house."
With a growing family, the world is sure to hear a lot more about parenting and children from Reynolds and Lively, but in the meantime, here's a look back at Reynolds' most hilarious parenting comments so far.
On Being Exhausted All The Time
Baby James seems to be rather restless during the night, but it hasn't bothered Reynolds. As he told E! News,
You wake up in the middle of the night, you got a big stupid smile on your face. ... Anything else that woke you up every 45 minutes, you'd kill it. But when it's a baby, it's the best thing that ever happened to you.
On His Daughter's Artwork
Because you can only have so many adorable scribbles of... a tree? Or maybe it's a dog. We can't all be Picassos at six months old.
On Dress-Up Gone Wrong
Reynolds channels his inner Deadpool into his tweets sometimes. It does a good job of balancing out the cuteness overload of tiny baby clothes.
On Choosing The Name "James"
"In the spectrum of weird celebrity baby names, I feel like we're not really breaking any new ground here," he told Good Morning Britain, according to Entertainment Tonight. "I mean, I didn't call her Summer Squash Meadow Lark, or something. ... I also thought of all the letters being silent in her name, so it would be just be Haaaa," he said, exhaling.
On The Occasional Parenting Freak-Out
Caring for a tiny human life? No big deal. Except when it feels like a really big deal.
On The Parenting Worries That Keep Him Up At Night
"You know, you worry about really stupid stuff," Reynolds told TODAY, mentioning that he worried James would want to go into show business in the future. "And you sorta sit there and go, 'Oh gosh, is she gonna wanna do this?' I like to whisper in her ear, like, really normal everyday jobs."
On Having A Little Harmless Fun
Reynolds goes a little dark pretty often, and it's fantastic.
On Payback
Okay, maybe he goes more than a little dark. But that's Reynolds' humor at its best.
I have a feeling that, as Lively and Reynolds expand their family and little James grows up, we'll get to look forward to even more of Reynolds' comedic wisdom. (And may I just suggest a Chrissy Teigen/Ryan Reynolds' parenting tweet-off?) Because whether you're feeling a little overwhelmed by your toddler, overwhelmingly in love with your baby, or just having fun with parenting, Reynolds has got your back.