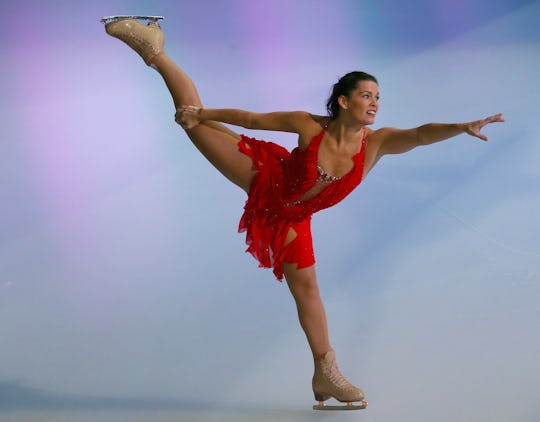 Elsa/Getty Images Sport/Getty Images
8 Times Women Outshone Men In The Winter Olympics
Throughout the history of the Winter Olympics, the struggle has been in having too many events competing for inclusion, and not enough time. And often, it has been women who got shafted on having their events included. It's the world's loss because, as these incredible Olympic moments prove, women are often the stars of the show. On a light dig through the annals of sporting history, we found eight times women outshone men in the Winter Olympics without breaking a sweat. As the saying goes, Ginger Rogers had to do it "backwards and in heels," and for female winter athletes, often just getting onto the playing field requires doing it backwards in a sparkly unitard.
The strength and skill of female athletes is often underestimated because the presentation is feminine — this is certainly true of figure skating, where women have landed triple-axels in competition (precious few male athletes have landed a quad). However, the feat has not yet been achieved at an Olympics. America's Mirai Nagasu intends to land a triple-axel at the PyeongChang Olympics, and if she does so, you had better believe that we will be able to talk about little else. Until four years ago, there was no women's ski jumping in the Olympics (female ski jumpers are still campaigning to have large-hill and Nordic combined events added); skeleton was added in 2002 with a doubles event that featured some male/female teams; but as recent as 1988, when 165 of 237 events were male-only, and 72 were female or mixed, female Nordic skiers were left out in the cold while men were given swaths of the mountain to do stuff like this:
This is to say that women are responsible for some the all-time great Olympics moments, and the fight for event parity needs to be fought — at the PyeongChang Games, women make up 43 percent of the field, per The Guardian. Women's events are often shorter than the men's events (as in cross country, speed-skating, and Nordic jumping).
Until then, let's roll the highlights.