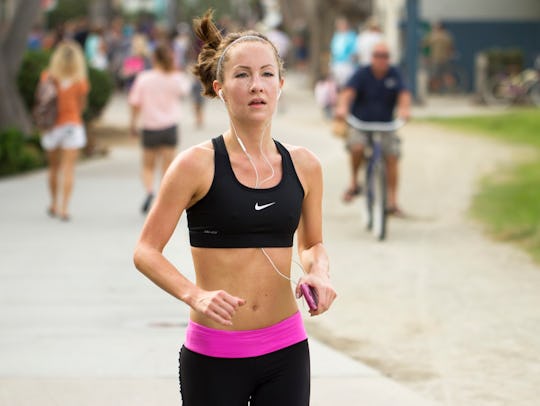 8 Tricks To Help You Start Running In The New Year
So you have decided to join the millions of women who run. Great! Whether you want to keep up with your fit friend or just need an excuse to rock that workout tank, you are ready for a new adventure. But if you have not seen a track since high school gym class, figuring out how to start running can be intimidating. Do you have the right shoes? Are you drinking enough water? What should your arms be doing? The questions are as endless as the metaphorical miles you're about to endure. abound.
And then there's the whole intimidation factor. The first time you take to the streets, you're bound to come in contact with people who make a living out of logging miles. But don't let these self-appointed pros deter you from your fitness dreams. After all, runners come in all shapes, sizes, and skills. You don't need any special background to become a runner, just a little initiative (and perhaps a sense of humor). Whether you are angling to run the Boston Marathon, or you just want to make it around the block without becoming winded, nothing should stop you from lacing your shoes and joining the legions of runners in your town. Still need a little motivation? Here are seven tricks to get you started off on the right foot – pun absolutely intended.