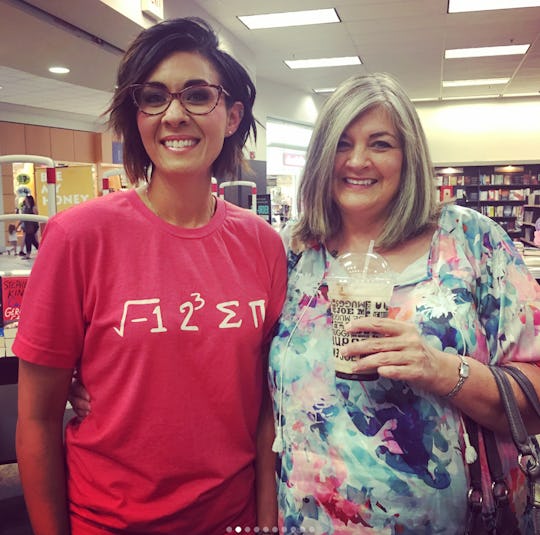 Candace Ganger
8 Ways Having A Baby Changed My Broken Relationship With My Mom — Forever
I've always had a strained relationship with my parents. After years of emotional turmoil, there came a point when I wasn't sure I could have either in my life. I was just so drained from the constant effort to remain even on semi-good terms. I wasn't entirely innocent myself, to be sure, but those years exhausted me. Then my daughter was born and something happened. While the ways having a baby changed my relationship with my mom didn't happen overnight, they did happen. Honestly, at least to me, that's what matters most.
After the birth of my daughter, I was forced to come to terms with a lot of things from the past. Sure, my single, hard-working mother was imperfect, but I realized I'd probably make some of the very same mistakes she made now that I was a mom. In other words, I was going to be imperfect, too. We worked through the hurdles that had kept us at arm's length, went to therapy, and had numerous conversations about how to move forward for the sake of my child. I wanted my daughter to have the kind of relationship I'd had with my grandmother.
It wasn't until years later, when things really began to heal, that the layers of our fractured relationship started falling to the ground as we discovered new, healthy layers to build a new relationship on. When I managed to recover from two miscarriages and successfully become pregnant with my son, I was older and wiser. My daughter was 5-years-old when he was born and my mom was in the delivery room, holding one of my legs when I brought him into the world. I couldn't have imagined those moments as a young girl — when my mom and I couldn't hold a decent conversation about anything — let alone imagine actually experiencing it.
Becoming a mom meant accepting my mom's mistakes, forgiving her, and knowing I'll make mistakes, too. It's been a full circle learning experience I don't think would've happened had I not had children. On that note, here are some ways my relationship with my mom changed after I had kids: