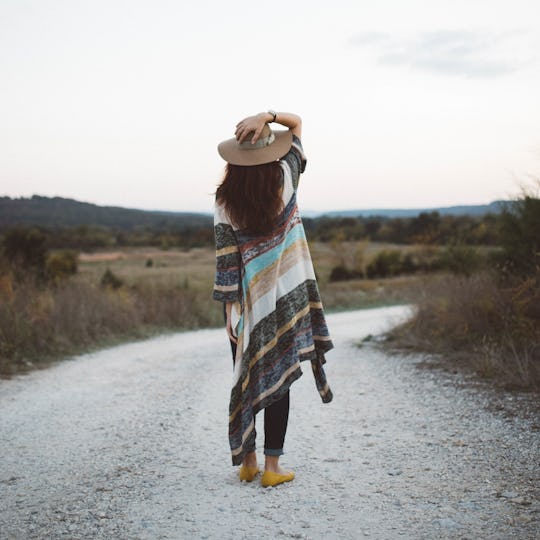 8 Ways Millennial Moms In The South Are Breaking Stereotypes & Changing How Parenting Is Done
It wasn't so long ago that women on TV were being portrayed as damsels in distress that desperately needed a man to validate their existence. Southern women, in particular, fell victim to that society's narrow-minded vision of a woman's place in the world, and were burdened with fighting gender-based stereotypes for decades. Time and time again, Southern women were depicted as glorified maids reliant upon the support and protection of the men they chose to marry. Cast in the shadows of those men, they were painted as helpless and labeled as nothing more than simple-minded, meal-making housewives whose sole purpose in life was to please their man. This, if you've ever met a real Southern woman, is about as laughably far from the truth as you can get.
Fast forward to 2015 and the story lines have shifted a bit. Now that Millennial women are having children of our own, we're even more fervently setting our own standards, and stepping out from behind the shadows of the antiquated social dynamics that hid us there in the first place. Honestly, It's a shame that the term "Millennial" is accompanied by eye rolls and the undeserved label of over-privileged hipsters. We're cast as self-absorbed techies, selfie enthusiasts, and controversial conspiracy theorists. Millennial women, in particular, are battling unfair stereotypes, especially in the South, where we're not only dealing with the Millennial stereotypes cast upon us by older generations, but the Southern stereotypes cast upon us by our peers in other places.
But the truth is that Millennials are accomplishing some great things for this world, and Millennial mothers are a huge part of that. We're raising the next generation of humans and we intend to right a few wrongs in the process. We're opening our hearts and our minds to new ideas and making real changes that are long overdue. Southern Millennial mothers are no exception and play an incredibly important role in the progressive shift taking place in regards to how Southern women are perceived, how they live, and how they parent. We've got more than just a few bones to pick with the misogyny of our history, and we intend to redefine those expired standards while raising our children to be loving and respectful members of a much more empowered generation.
We're going about things a bit differently than those dainty damsels of the past. We're damn proud of how far we've come and we're pretty sure Scarlet O'Hara would be too.