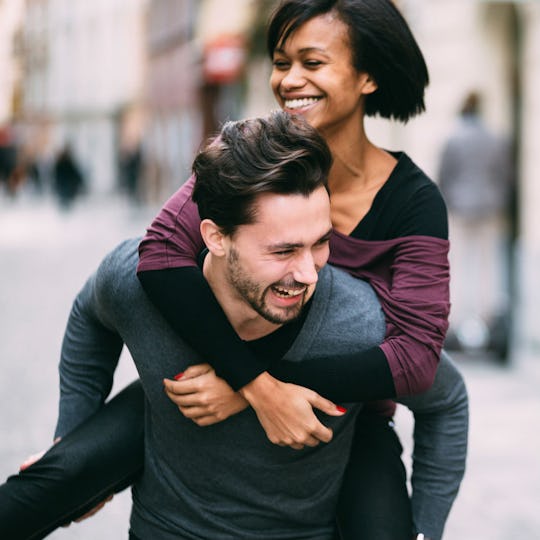 8 Ways Who You Are With Your Partner Impacts Your Daughter's Future Relationships
When you were growing up, what do you remember about your parents' relationship? Do you remember if they fought? How they fought? How they treated each other? What did that teach you about relationships and how have those lessons influenced who you are with your partner(s)? Kids are always watching and observing what happens in their home and internalizing those messages. The way you are with your partner impacts your daughter and her own future relationships, even if you think she isn't paying attention.
As parents, our job involves instilling values in our kids, in the hopes that they will go out into the world and be good people. But the values you instill don't just come from the words you say to them. Those values also come from your unspoken actions and interactions. The way that you treat a server in a restaurant, for example, can teach your kids a lot about respect and decency. So, too, can the way you interact with your partner.
Kids absorb everything around them, and you can bet that they're watching us. If you're in an unhappy relationship, you might think that the only person you're hurting is yourself. But there are a lot of ways that your relationship can impact your daughter's future ones. Here are eight ways your daughter learns from your romantic relationship.