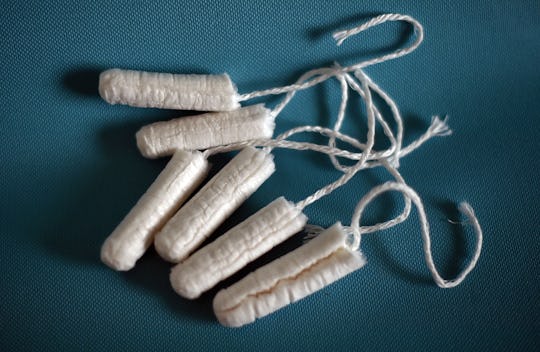 LOIC VENANCE/AFP/Getty Images
8 Old-School Ways Women Dealt With Their Periods
Getting your period can sometimes be a little inconvenient. But when you think about that ways women used to deal with their periods — you know, before the modern miracle known as Midol — you might start to rethink all the nasty things you've said about your time of the month. Throughout history, getting your period could be seen as anything from a nuisance to slight embarrassment to overwhelming shame.
Commercially-available sanitary pads as they're known today didn't come to be until after World War I. According to Smithsonian Magazine, the first box of cellulose-based Kotex sanitary pads was sold in 1919 at Woolworth's department store in Chicago. Not only that, but the modern-day tampon wasn't made commercially available until 1933, according to The Atlantic. All of these products, of course, were only truly available to the women who were wealthy enough to afford them. Prior to these inventions, women had far fewer effective choices when it came to dealing with their periods, some of which were culturally-mandated and really no choice at all.
Next time you get ready to complain about tampons or pads that feel like diapers (I'm right there with you), just think about what you'd have to do if those weren't available. Getting your period can be inconvenient, but getting your period without feminine hygiene products would be even worse.