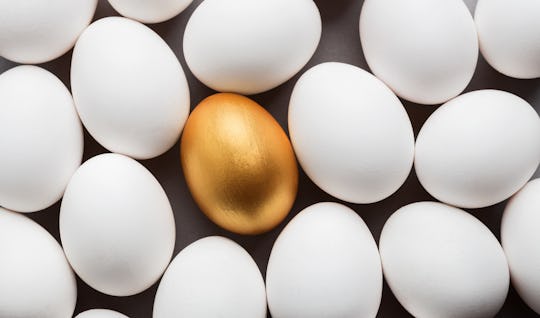 Shutterstock
9 Adult Easter Egg Hunt Ideas, Because Kids Shouldn't Have All The Fun
Every year, parents dutifully fill and hide eggs all over their house and yard for their children's Easter egg hunt. It's a time-honored tradition, and brings joy to all the kids. But what about the grown-ups? Shouldn't they also have fun? These adult Easter egg hunt ideas prove that parents can have just as much fun in the hunt as kids — if they do it right.
Sure, traditional Easter egg hunts are fun and all (hello, candy!) but winning a competition against a group of children feels a bit rude. And while I love Reese's cups more than the average human, I also wouldn't mind getting some more practical items at the end of the hunt. Plus, adding a bit of challenge to the yearly competition seems only right if adults are engaging. Or, barring that, just adding some good old vino or beer seems enough to lighten the spirits of those playing.
These ideas run from the extravagant to the silly and everywhere in-between. If you have a group of competitive players, you could even up the ante by timing it, or making a few fun wagers. (If I win this year, my brother and sister-in-law owe so much babysitting.) The trick is to just have fun with it, and maybe hide some of it from the kids.
This article was originally published on