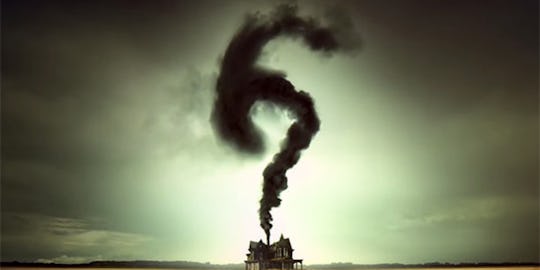 FX
9 'American Horror Story' Gifts To Delight & Terrify The Horror Fan In Your Life
If there's anything to be said about American Horror Story, one thing's for sure: It inspires an uber-passionate fandom. Whether viewers of the long-running horror anthology series are gathering on its prolific subreddit to complain about unsatisfying season-enders or theorizing about anything and everything, AHS is one of the shows you either love or hate. In the event that you have someone of the love-it (or love-to-hate-it) variety in your holiday gift-giving circle, you're in luck — there are plenty of amazing gifts for American Horror Story fans that any diehard fan is sure to adore.
One of the best parts about the ever-changing series is its format — specifically, that it swaps out its story and theme each season. This guarantees that the aesthetic changes every year, appealing to a broad swath of horror fans. That's not even to mention the fact that the seasonal switch-ups have racked up an impressive tally of iconic and memorable fan-favorite characters and actors.
Whether the AHS lover in your life was partial to Freak Show's clownish antics, Roanoke's meta Blair Witch-esque found footage frights, or Murder House's good old-fashioned ghost story demeanor, every single season has inspired a diverse array of cool merchandise for your every gift-giving need. Here are an assortment of some of the best — and most unique — options to gift the American Horror Story fans you're *dying* to impress.