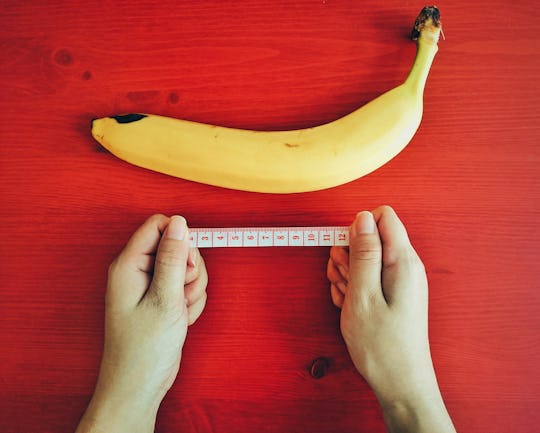 dogbitedog69/Fotolia
9 Best Sex Positions If He's Small, That Prove Size Doesn't Matter
It's been said that it's not the size of the boat that matters, but the motion of the ocean that counts. And who would argue with this statement: it's not about the size of the tool, but how you use it. Sayings like these have been making the same point for years, reinforcing the fact that size does not matter. A romp between the sheets can be amazing with a man of any penis size, but if he's small, these sex positions will only help increase your pleasure.
Keeping things hot will be a lot easier once you learn how to work with your partner's size. "Sex is so much more than just penile insertion," Rebecca Alvarez Story, sexual wellness expert and CEO and founder of intimate wellness brand Bloomi, tells Romper. "The majority of women orgasm with clitoral stimulation and there are many ways to orgasm." Using the right positions for smaller endowed men will make sex feel deeper, more pleasurable, and increase your chances for reaching climax. You just have to keep your mind open and your quads warmed up, because there may be some light gymnastics in your future. But trying new positions and exploring what works will only bring you and your partner closer. With a little experimenting, you'll find a position (or a few) that works best for both of you.
"You can have an amazing sex life with someone who has a small penis," Story says. "Any sex position where one can feel the full length of the penis and the accentuations of the male partner's thrusting motions will help maximize sensation during vaginal intercourse." Before you jump in bed for your next passionate encounter, suggest one of these nine sex positions to your partner if he's small and let the magic happen.
This article was originally published on