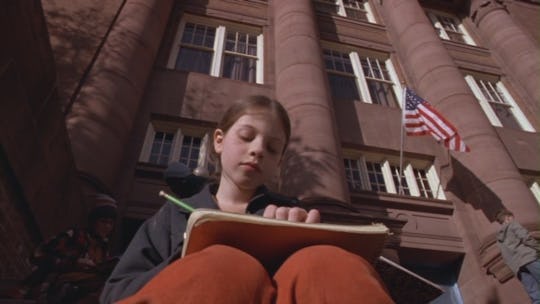 Paramount Pictures
9 Books Every '90s Cool Girl Read During Library Hour
If you always had the latest read tucked away in your Lisa Frank backpack, and the Scholastic Book Fair was the highlight of your school year, then you were likely a big reader in the '90s. And to be honest, the 1990s were a decade of excellent kid lit, from age-appropriate scary stories to the tales of young female entrepreneurs. Whatever their genre, the books every '90s cool girl read were all that and a bag of chips.
After all, this is the decade that featured heartwarming coming-of-age stories, as well as a series devoted to literary classics explained by a talking Jack Russell terrier. Parodies, fantasy, and drama: '90s lit had it all. It made you wonder why the adults ever bothered with all those John Grisham novels when your section of the bookstore clearly had the best reads of all.
Whether you were a summer reading program devotee at your local library or an Accelerated Reader all-star at your school, these books helped shape your tastes as a reader. There's no harm in flipping back through them today for a major nostalgia moment, and sharing them with your own children is practically a given. Because as every cool girl today knows, anything from the '90s is very in.