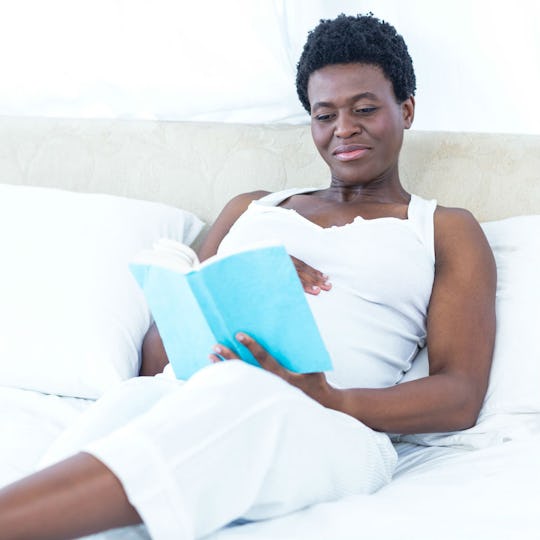 9 Books That Remind Us To Be Thankful On Thanksgiving, Sans Pilgrims & Turkeys
Gratitude is one of the trickier virtues. After all, it's really easy to get bogged down by little annoyances — traffic jams, whining kiddos, or office drama —and lose sight of the bigger picture. This is especially tough to keep in mind on Thanksgiving, when the goal to create a Pinterest-perfect holidays gets to you. To help keep things in perspective, there are some great books that remind us to be thankful, not only on Turkey Day, but all year round.
These books approach the idea of gratitude with sincerity, and offer lessons on maintaining a positive outlook without veering into cheesy territory. There are colorful illustrations, inspiring photographs, and even a fun coloring book included in the selection, so there's a little something for everyone. Whatever stresses are weighing on you this holiday season, these reads will help you keep things in perspective.
Most of the books give tips on developing the habit of looking on the bright side of things every day. Some are deep poetic meditations, and some are colorfully illustrated collections of quotes. Hopefully you will find one that resonates with you and your family. By the time next Thanksgiving comes around, you'll have a mile-long list of things to be thankful for.