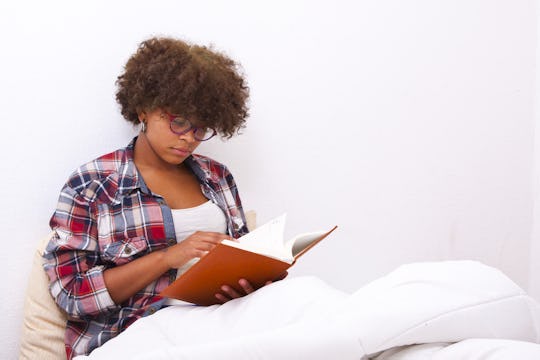 9 Books That Will Boost Your Confidence & Make You Love Yourself More
There are so many things to manage by the time you hit adulthood that you almost can't help worrying about measuring up to the endless tasks that are required of you. When you're balancing finances, raising children, and trying to maintain some semblance of a social life all at once, it's enough to leave you pretty defeated from time to time. Thankfully, there are plenty of books to boost your confidence and make you realize how amazing you are. Yes, you can read your way to a better mindset.
Regaining your confidence through books can take several routes, and your own preferences can guide you to the right read. For starters, you can take a direct approach with self-help books designed to boost your self-esteem. Or you can learn about confidence through inspiring memoirs or strong fictional characters. (I always feel 10-feet tall after spending time with a particularly spirited heroine.)
The following reads can kick-start your path to confidence and greater self-esteem. Whether you're going through a particularly rough patch or just want to feel a bit bolder in everyday life, a few choice words can help get you to a better place. In no time you'll be back on top of the world — or at least prepared to face the day with a better frame of mind.