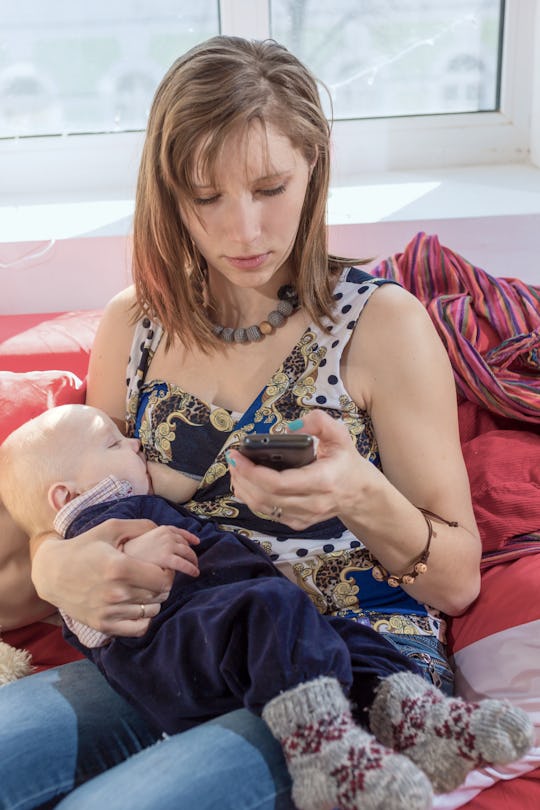 jura/Fotolia
9 Breastfeeding Apps That Will Take The Stress Out Of Nursing
No matter how long you've been nursing, there are probably moments when you just wish you had at least five extra arms to do everything for you, or a personal assistant to keep track of everything you need to remember. Breastfeeding a baby requires you to keep track of crazy things like diaper changes, feeding duration, and which side you nursed on last, and, if you're anything like me, doing all of that on your own probably results in an exhausted and unproductive mama. Luckily, for those of us who aren't multi-tasking pros, there are some great breastfeeding apps that take the stress of remembering everything out of the equation.
Every breastfeeding mom has days when she forgets what side she nursed on and ends up with lopsided boobs, or forgot to keep track of those diaper changes in the early weeks, or needed help with remembering when her last feeding or pumping session was. With these apps, keeping track of everything is as easy as entering it into your phone and moving on until you need it next time.
Whether you're in the first weeks of nursing or have been doing it for months, these apps are sure to simplify breastfeeding for you so that you can focus on bonding with your baby and forget about the rest.