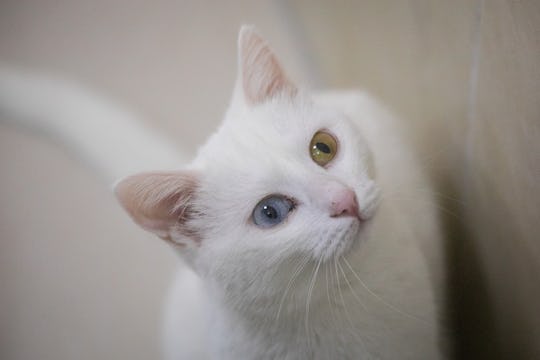 Chris McGrath/Getty Images News/Getty Images
Revisiting Cats From Film & TV Is One Way To Celebrate National Cat Day
It's National Cat Day, which means it's time to celebrate the little monster that lives in your house and manipulates you with its unfair adorableness day after day. I would imagine every day is a holiday when you're a happy house cat, but it's always good to set aside a few hours to pay homage to your fluffiest friend. And what better way than with a mini marathon? Revisit these 9 cats in TV and movies for National Cat Day, and give your kitty a few extra cuddles while you do it.
Cats have developed something of an unfair reputation in pop culture. They're commonly accepted as haughty and distant, like roommates you find on Craigslist that also require you to provide their every meal. But cats can be just as goofy and loving as any other pet. Some of these fictional kitties lean into those pompous stereotypes to comedic effect, while others get creative with their feline characters. But no matter what kind of cat is featured in these films and TV series, they're all seriously adorable. And isn't that what really counts?
Though this is far from every beloved cat in television and movies, here are a few that you can commemorate National Cat Day with.