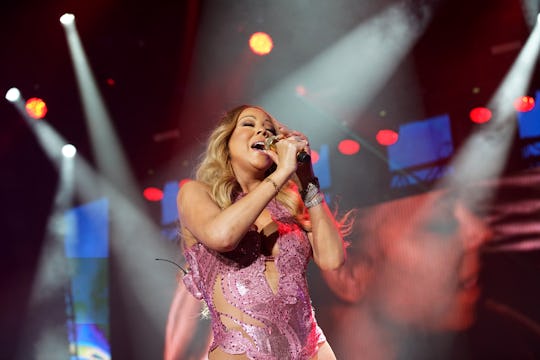 Bennett Raglin/Getty Images Entertainment/Getty Images
9 Celebrities Who Were Open About Preeclampsia
In a perfect world, every pregnancy would go off without a hitch. In the real world, however, any expectant mother has to cope with the potential for dangerous, and potentially fatal, complications. Thankfully, more and more women are coming forward about the less-glamorous side of pregnancy. In fact, there have recently been many celebrities who were open about preeclampsia.
As far as pregnancy complications go, preeclampsia is no joke. According to the Mayo Clinic, preeclampsia is a condition that entails high blood pressure and potential organ damage during pregnancy. And the scary part: there is no cure other than delivery, as the Mayo Clinic further noted. Because the condition can begin after only 20 weeks of otherwise-normal development, it can be a stressful and frightening complication.
Fortunately, those who deal with preeclampsia do not have to suffer alone. The celebrities who have been open about their struggles with the condition have served as a reminder that no pregnancy is completely safe from all potential complications. For better or worse, pregnancy can be a great equalizer: even the most famous and wealthy women in the world face the same potential conditions as anyone else. Hopefully, the increased visibility of preeclampsia and other conditions like it will help facilitate a cure, or at least a better understanding of the condition overall.