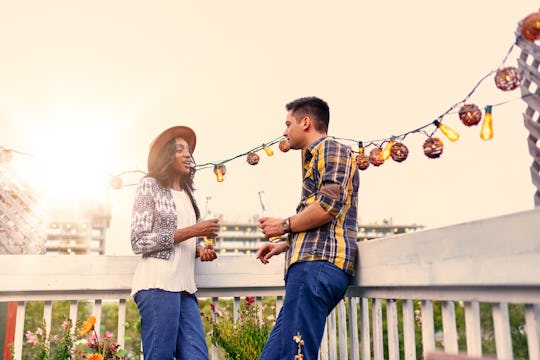 julief514/Fotolia
9 Cheap Summer Date Ideas, Because Every Couple Wants To Save Some Cash
Summer has arrived, which means it's time to dance around in your bikini like no one's watching. Of course, when you're an adult, the season loses some of that carefree spirit. Much of the time you once passed downing drinks on the beach is now spent in a cubicle with no view of the outside world. That being said, having responsibilities doesn't mean your summer should be devoid of fun. And one easy way to enjoy the season is to embark on one of the many cheap summer date ideas out there.
If movies, books, or songs have taught us anything, it's that summer lovin' is the best kind, and for good reason. For starters, the season provides plenty of chances to change up your sex positions and locations (Slip n' Slide, anyone?). But it also allows you to amp up your the traditional date night. No longer shut in by snow storms, you and your SO are able to venture out into the world and see that there's more to a date than takeout and Netflix. And you can do it all without breaking the bank.
From food-filled dates to throwback outings, there are plenty of ways to add a little romance to your relationship this summer. So head out of the office early and embark on one of these low-cost, high-romance dates this season. You won't regret it.