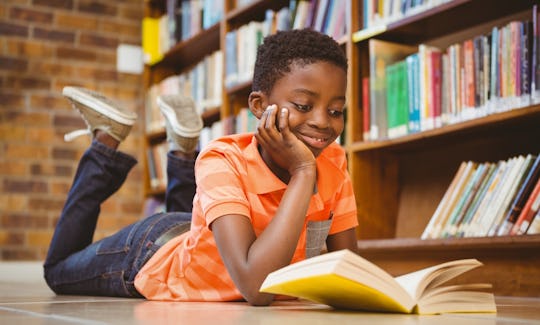 WavebreakMediaMicro/Fotolia
9 Children's Books That Break Boy Stereotypes
For parents a non-parents alike, raising children in a world free from gender stereotypes is becoming more important than ever before. And one way to do that is to turn to your nearest bookshelf. It's not hard to find lists of stereotype-busting books aimed at young girls. But when it comes to books that break boy stereotypes, the titles tend to be more limited. It's easy to find books about sporty, adventurous, and brave boys, but it can be difficult to find stories that encourage qualities like gentleness, empathy and nurturing.
From "Here Comes Trouble" bibs, to battle-themed toys, to the "boys will be boys" culture, society has made it difficult for boys to express their sensitive sides. And what makes it worst is knowing that these childhood experiences shape their personalities later it life. Could the roots of problems like poor academic performance, higher rates of suicide for men, cultural entitlement and even violence against women, be found in the way boys are raised?
Children are bombarded by media messages today in a way like never before and the evidence suggests that, despite advances in equality legislation for women, children are being sold an increasingly gendered version of the world. At an age when they are very impressionable it's important to let them know that they can be who they want to be and don't have to fit into a narrowly prescribed idea of what it means to be a girl or a boy. Good books can help them realize it's OK to be, and these particular books challenge stereotypes about boys and help young children understand that there's more than one way to be a boy.